The publisher of this journal – "Ukraine Supreme Legal Council" – is a member of: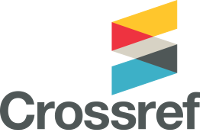 CrossRef is an association of scholarly publishers that develops shared infrastructure to support more effective scholarly communications. CrossRef's general purpose is to promote the development and cooperative use of new and innovative technologies to speed and facilitate scholarly research. CrossRef's specific mandate is to be the citation linking backbone for all scholarly information in electronic form. CrossRef is a collaborative reference linking service that functions as a sort of digital switchboard. It holds no full text content, but rather effects linkages through CrossRef Digital Object Identifiers (CrossRef DOI), which are tagged to article metadata supplied by the participating publishers. The end result is an efficient, scalable linking system through which a researcher can click on a reference citation in a journal and access the cited article.
CrossRef citation-linking network today covers over 67 million journal articles and other content items (books chapters, data, theses, technical reports) from thousands of scholarly and professional publishers around the globe.

---
Eastern-European "Ukraine Supreme Legal Council" has been registered by the State Registration Service of Ukraine as an international print mass media.
Certificate of State Registration of Print Mass Media КВ № 23208-13048Р issued 04.04.2018 (Certificate File)

---
General Impact Factor (GIF) This database allows a researcher to identify which articles have been cited most frequently, who has cited them and find out the General Impact Factor (GIF). Publishes the annual Journal Reference Report which list an journal impact factor for each of the journals that it tracks.

---
Open Academic Journals Index (OAJI) is a full-text database of open-access scientific journals. Founder — International Network Center for Fundamental and Applied Research, Russian Federation. The Center's mission is the comprehensive study of man's activity amid war and peace. Our mission lies in putting together an international platform for indexing open-access scientific journals. In a short-term perspective, we are considering calculating the journal Impact Factor. When it comes to calculating the impact factor, of great significance is how full the archive has gotten over the previous two years. For instance, the Impact Factor for 2012 is calculated based on the indicators for 2012—2013. For inclusion in the database of the journal should have own website with the full-text article submissions. Now submitted more than 2328 journals, 97 countries, about 100 000 articles. OAJI Library available on a database of the website. Link: http://oaji.net/library-oaji.html

---
ResearchBib – Academic Recource Index Academic Recource Index — the product of ResearchBib. ResearchBib is open access with high standard indexing database for researchers and publishers. Research Bib may freely index journals, research papers, call for papers, research position. Journal Indexing. ResearchBib tries to cover all open access scientific and scholarly journals freely. The ResearchBib Journal Database is the largest complete journal database available on the internet freely. Journal Database try to cover all open access scientific and scholarly journals that use an appropriate quality control system, and it will not be limited to particular languages or subject areas. The Journal Database contains 420,000+ journals from different publishers, which includes the title, abbreviation, journal host url, index, publisher, description (aims and scope), online ISSN and print ISSN etc.

---
Scientific Periodicals of Ukraine (SPU VNLU) Producer: Vernadsky National Library of Ukraine Scientific Periodicals of Ukraine – project Vernadsky National Library of Ukraine (VNLU). Ukrainian scientific periodicals contain articles from international journals in all fields of knowledge and carries out the completion of full-text electronic information resources, electronic counterparts publications or electronic publications provided by the owners. As part of an information resource "Scientific Periodicals of Ukraine" is adjusted full-text search of scientific publications in PDF format. VNLU spent working on the integration of information resource "Scientific Periodicals of Ukraine" to the interface of analytical services, Google Scholar (Google Academy). It contains approximately 2520 – journals; 25372 – issues; 628524 – full texts of articles.